Digital Innovation Academy - BCforward
BCforward offers accelerated training for any organization:
• Agile Bootcamps • Agile for Executives and Managers • Product Owner Training • Scrum Master Training • Kanban Training Workshop • DevOps Foundations • ALM Tools Workshop • Developers' Bootcamp • Scaled Agile Framework • Organizational Change Management Training • Design Thinking Workshops
Digital Innovation for your organization.
Innovation Empowerment
More and more organizations are going beyond simply including "innovation" in their mission statements. Innovation is a process of which brainstorming is only a small part. Typically things like "socializing ideas to build momentum for change" and "doing experiments to generate learnings" are the key skills for innovation at every sized organization. Our innovation training program will help your employees think differently about innovation, give them the skills to make key decisions in areas such as market and product strategy, marketing, R&D, market selection and sales, and build a long-term, sustainable culture of innovation. The BCforward Digital Innovation Academy offers innovation training and support to ensure that your company will adopt and implement their new innovation skills through ongoing coaching, assessments and workshops.
Contact us today for your customized transformation training.
Agility Bootcamps
Agile for Teams and Leadership
Design Thinking
User Focused Processes for Solving Problems
DevOps Foundations
Mastering Aspects of Development and Delivery
ALM Tools Workshop
Everything you need to Succeed!
Scrum Master Training
Get empowered with educational units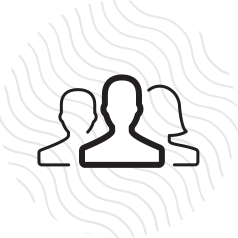 Product Owner Training
Delivering Customer Value When Using Agile