Payroll
BCforward is a Minority-owned business solutions and staffing firm with global reach providing Payroll Services to customers leveraging agile processes and proven tools and resources.  BCforward is uniquely positioned in the marketplace to provide the personal service of a small, single market firm while offering the capability to scale services to a regional or national level with a thorough understanding of employment and tax law. Let BCforward deliver Payrolling Services to align your contingent workforce as a dedicated, global employer of record leveraging nearly 20 years of demonstrated performance in providing Payrolling services to clients.  
Onboarding
Timeliness
Locality Optimization
Global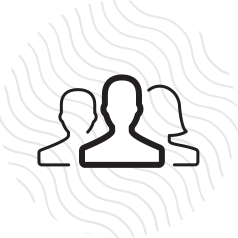 Dedicated Care Team
Resource Support
BCforward's Payroll Services streamline the payrolling process to effectively and efficiently handle the volume and scope of customer's needs through thoughtful infrastructure components, process workflows, and locality optimization efforts that comprise our on-boarding, processing, and maintenance approach. BCforward's Payroll Services differentiators include:
Onboarding : BCforward provides a dedicated onboarding team to support the contingent workforce team members delivering services to your organization.  BCforward's dedicated team  are trained to ensure all onboarding requirements are met with the support of Onboarding Team Leads and Managers for two-step verification assurance built-in to each hire to ensure onboarding compliance.  During this process, the dedicated team also provides daily updates to clients to collaborate on orientating new team members into the client project.
Resource Care Team: BCforward's dedicated team has a 24×6 Service Model that ensures all contingent workforce team member questions are promptly addressed.  Team members can expect to receive a response within 1 business hour of contacting the BCforward Resource Care Team and issue resolutions within 24 hours.  The BCforward Resource Care Team  provides follow up on all questions/issues within 7 days of initial resolution to ensure that the team member satisfaction and to address any additional questions.