Managed Staffing
BCforward believes that building high performing teams is key to successful outsourcing programs. Our Managed Staffing Services  assist organizations desiring to optimize their scalability without sacrificing alignment to strategic objectives.  BCforward's Managed Staffing Services centralize management of contingent labor into a dedicated team, co-located with daily engagement within all aspects of the program to reduce costs, improve efficiency and compliance with measurable performance outcomes.
Contact BCforward to tailor a program to meet your organization's needs.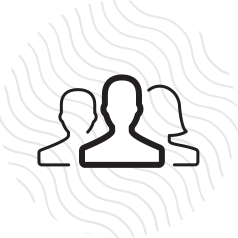 Sourcing & Retention
Process Management
Governance
BCforward offers flexible Managed Staffing Service models to meet client's needs, including on-site team leadership and dedicated BCforward  account management to ensure  consistency in delivery.
Managed Staffing Service models provide an opportunity for BCforward to serve the client's organization by ensuring:
Stakeholder interaction for on-going, in-depth understanding of business needs
Active Service Governance Model with built-in accountability
Alignment of BCforward employees to client culture
Employee Engagement Management
Work/Task scheduling and prioritization assistance
Employee Training Programs
Performance Management, Process Improvement & Service Level Agreement management
Human Resources & Payroll Management