PMO
BCforward is passionate about harmonizing people and process to drive alignment of organizational objectives to outcomes.  BCforward's Global PMO Practice  partners with clients to deliver industry-leading insight resulting in disciplined project management.  BCforward delivers repeatable, value-driven outcomes with services ranging from PMO Advisory to PMO Implementation through PMO outsourcing.
BCforward's Project Management Office boasts nearly 20 years of proven delivery outcomes across an array of industry verticals, technology, services, and business projects, as well as deep tool, methodology, and development expertise.
Capability Assessment
PMO Maturity
Project & Portfolio Management
Tools & Best Practice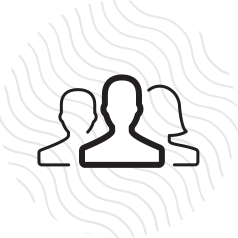 PMO Outsourcing
Talent Development & Retention
The velocity at which technology drives change in today's organization outpaces established, operational cadences and resource availability.  BCforward partners with clients to assess, enhance, optimize and/or supplement their organization's project management disciplines, methods, artifacts, and talent to deliver disciplined programs and portfolio management for  predictable outcomes.
Investing in a best-in-class project management office can differentiate your organization in the marketplace by developing, testing, and commercializing products, solutions, or services efficiently with increased focus on maximized productivity, risk management, issue resolution and team collaboration.
BCforward can help your organization achieve project management maturity through our breadth of domain expertise paired with our core capabilities in business process management,  quality management, and business analysis.