About
---
BCforward is a global IT consulting and workforce fulfillment firm that provides services and resourcing for leading businesses and government organizations. For over 20 years our professionals have helped clients achieve their strategic goals. Our strong culture and clear values have enabled BCforward to become a market leader and best in class place to work.
Differentiators
---
What makes BCforward different is our people and how we do business.  We pride ourselves on locating and hiring the best resources throughout the world.  BCforward hires full-time resources to work on our customer's staffing and project needs. As a customer, you can rest assured that the resources that we provide have been thoroughly vetted and screened.
Excellence
We provide exceptional resources that deliver excellence to our customers. BCforward has a project delivery success rate above 90%.
Flexibility
BCforward tailors many of our engagements to meet the specific needs of our customers. We understand there is not a "one size fits all" solution to every situation.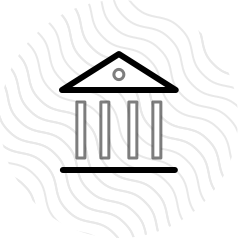 Established
We have been in business for the last 22 years. BCforward is a partner that you can count on for the long-term. Over the last five years, BCforward has grown over 80% each year.
Innovation
Our culture promotes continuous improvement. The consultants at BCforward strive to deliver the most innovative solutions that are available in the market.
Social Responsibility
---
BCforward has become part of the communities in which we operate. We are a trusted business partner, employer and charitable contributor. We firmly believe that our continued success includes being a good corporate citizen through giving back to the communities where our employees work and live.
Locations
---
With a major presence in every region of the US and a rapidly growing footprint outside the US, BCforward knows how to solve enterprise and globally scaled challenges.
Europe
Jen Franklin
VP - Solution Delivery
866-363-1132
SolutionDelivery@bcforward.com
India
Satish Ramadenu
Director - India Sales & Operations
866-363-1132
Satish.Ramadenu@bcforward.com
North America
Adam Spiegl
National Account Manager
866-363-1132
Adam.Spiegl@bcforward.com
Our people are what make us successful.
Case Study
Improving a Claims Management Process
The State was pleased with the improved compensation process with better infrastructure that supported efficiency, accuracy, and speed upgrade within their system.
Coronavirus & Flu Prevention
Date: March 13th, 2020 To: All Employees From: Tasha Ervin-Gillespie, Employee Relations Manager RE: Coronavirus…